Our founder story (or what we've been up to during COVID-19)
Nearly a year ago, Elad and I decided to begin working together. It was just after the first lockdown period, and although we were hesitant about the timing, we chose to explore a simple yet brilliant idea. Innovative in-game audio ads that break past the limitations of traditional formats to deliver a non-intrusive gaming experience with ads that players could enjoy; The Odeeo.
We had built our prototype in a couple of months, and by December, it was ready to launch to the world! We were very fortunate to find our first beta partner so early on. That allowed us to execute constant testing and multiple iterations on large-scale traffic. And most importantly it helped us to receive fantastic feedback from friends, potential customers, and investors. It was beyond what we could have imagined.
From Bootstrapping to VC
This last year was full of incredible progress, which will continue through 2021.
We've been building our product and growing our client waitlist.
We joined an amazing accelerator (thanks IDCX!) and got to meet very cool people who have assisted us in better navigating our route.
We hired a super team of extremely talented people.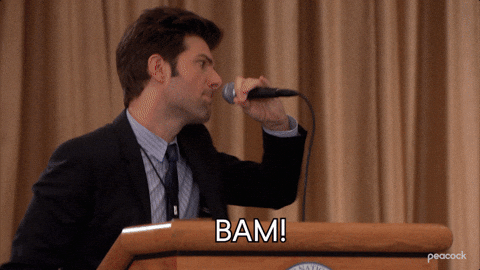 Today we are excited to make our first official company announcement and share the most recent milestone in our journey (drum roll…). And that is a pre-seed funding round led by one of the world's top gaming investors, Play Ventures! Play Ventures is an early-stage venture fund founded by serial gaming entrepreneurs with a focus on gaming startups. Furthermore, we have added additional value-add strategic investors. Such as Eric Seufert (through his Mobile Dev Memo Syndicate) and Michail Katkoff (CEO of Savage Studios and founder of leading games media Deconstructor of Fun).[1]https://venturebeat.com/2021/09/02/odeeo-raises-1m-for-non-disruptive-audio-ads-for-games/
In addition to the hands-on experience offered by our investors, we are also getting invaluable support with distribution to help us take Odeeo to a global audience.
What's Next for Us?
You can expect to see us pushing the boundaries of audio's different strengths and abilities! We foresee an entirely new category of digital audio advertising built and optimized specifically for the gaming sphere within a few years. And as Odeeo, we plan to be at the forefront of that development.
The latest funding round enables us to advance in all areas that are key to our success effectively. In terms of product, we will continue developing our proprietary technology to support both direct integrations and third-party mobile SSP integrations. We are also excited to announce that Odeeo is now live in full production. And we see exceptional traction and market validation regarding our launch plans. Gradually, we'll continue to onboard new studios from the waitlist, while introducing various new functionalities and use cases throughout the year.
We are also looking to hire some extraordinary people to come along on our journey. Joining Odeeo at this stage is a perfect chance to play a significant role in our core product and how the whole company will be shaped. It's also an excellent opportunity for those who enjoy ownership!
Read more and apply here. Follow us on LinkedIn & Twitter to catch up!