Odeeo's Advertising Solution Yields Incremental Revenue
We're picking this up right where we left off! In this second and final part of the Deconstructor of Fun podcast that our Co-Founder and CEO Amit Monheit took part in, he continued to talk about audio advertising and mobile gaming. In the podcast you can learn more about Odeeo's cutting-edge technology, PlayOn SDK, and how our revolutionary audio ad formats enhance users' in-game experience by allowing them to simply play on with minimum interruptions through monetizing untapped in-game real estate.
Before we jump in, feel free to look at Part I to recall why audio ads are the ideal solution for mobile game monetization, what changed after IDFA, and what is the impact on the cost of doing business. Also, did you know that 70% of The Gamers Are Playing With Sound On?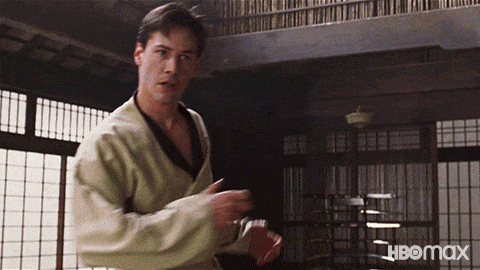 PlayOn SDK is Built to Deliver
At Odeeo, as a supply-first company, we started by developing our core product (PlayOn​ SDK) with a sharp focus on controlling fundamental capabilities related to the device audio. Naturally, we've decided to start with the lowest hanging fruit which was a Unity plugin since during our initial research we found that over 70% of games within the different app stores are Unity-based. Moving forward, we swiftly added our native support, both for iOS and Android to reach an even wider audience and provide a more robust product.
We've invested vast resources in building a stable SDK with the main capability of on-device analysis. This allows us to detect the device volume status at any given time, identify whether a third-party app or an in-game music app is being played, measure the device volume, and even optimize for the right balance of the audio ad volume. Along the way we've developed additional capabilities, focusing on other areas such as allowing our demand partners to utilize our in-app bidding algorithm. Using this technology we are able to provide our advertisers with the opportunity to compete on our inventory in real-time.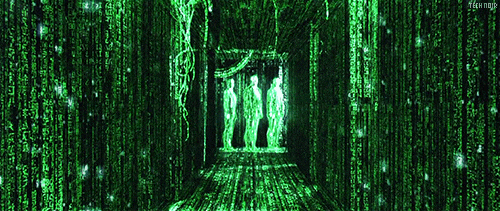 Moving forward in terms of our product roadmap, we plan on creating more deep tech, AI-based solutions for digital audio advertisers. In our vision, when it comes to gaming apps, digital audio advertising should be short-form oriented with a focus on sonic branding. Think of it as audio snippets or bite-sized sounds which are way more memorable and create higher engagement.We are working hard on providing creative studio services to our partners, allowing them to automatically create multiple audio creatives based on different variations like the time of the day, the weather outside, and various triggers within the game.
Odeeo's Revolutionary Ad Formats
When we first started building our product we had a clear vision of following the same standards within the mobile gaming advertising industry, but with a sharp focus on uninterrupted gameplay. Therefore, today we support two main audio ad formats through our SDK: Standard and Rewarded Audio.
Our standard audio ad, our version of a system-initiated ad, was designed to provide pure incremental value to our gaming studio partners. For example, a developer can choose to trigger a "welcome" audio ad upon a new level so that the audio ad is played in the background during gameplay time.
Our rewarded audio ad is a pure takeoff on the most successful ad unit within the mobile gaming industry, Rewarded video. Rewarded ads in general provide real value to all sides of the golden triangle, with developers generating longer session times and additional revenue, advertisers achieving higher completion rates and better performance, and also users are enjoying an enhanced experience through in-game rewards. Industry benchmarks indicate high opt-in rates for rewarded ads and are clear evidence that users are accepting this advertising value exchange.
By utilizing audio's biggest benefit we're allowing instant gameplay time. For example, let's take a car racing game in which the user crashes his car after reaching a specific point within the track and then wishes to re-initiate the driving from that same spot. Usually in such cases, the user opts in for a rewarded video that initiates a full-screen 30-second ad that takes the user outside of the gameplay experience, and only after the ad completion he returns to the same point in the game.
But with Odeeo's rewarded audio, we're giving the user the ability to instantly go back into that same point while initiating the ad in the background. So far we've been seeing strong traction with our technology as well as receiving excellent feedback from the game developers who work with us and use our solution as a new monetization tool within their monetization mix.

In addition, as Eric mentioned, we're using a non-intrusive ad format that potentially has the opportunity to increase session and retention time for the user. So the benefit is more than just an addition to the monetization mix, it's more of a player-centric approach that can make an impact on the engagement of the user.
20% ARPDAU Uplift From Existing Traffic
Our main value proposition for the game developers is generating incremental revenue uplift. As of today, we've been seeing anywhere between 5% to 20% ARPDAU uplift on top of our partners' existing revenue. This could be a huge win for hyper-casual developers as even a percent for them is still something that helps move the needle. Thanks to the incremental uplift our partners are either investing more resources into UA activities or enjoying a higher margin.
We've just released our first case study with Gamejam, where we've been seeing 15% ARPDAU uplift across the board in all of their portfolio of games after six months of working together. The uplift was almost from day-one but even after a year of partnership we've seen it's still valid and sustainable in terms of ARPDAU uplift for the long term.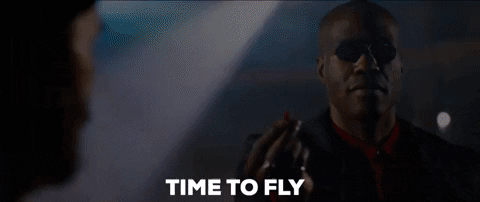 In general, audio ads are complimentary to all other ad formats that game developers use today. And since we're working directly via our SDK we have developed our own proprietary icon-size ad unit that is non-dependent on the banner or any other visual elements on the screen which means it could act as an entirely standalone monetization solution. To summarize, we see audio advertising as a new tool in a game developer's monetization toolbox that will enable them to better balance their aggressiveness and frequency of ads.
As Odeeo we're already working with more than 100 games and our pipeline for 2022 looks very promising with huge game studios that are looking to add in-game audio advertising into their mix. So if you're a game developer looking to cut through the noise and boost your ad revenue or an advertiser looking to reach a scalable and attentive audience using an innovative & non-intrusive solution, give us a shout-out!
We're always listening ?